Problems we solve: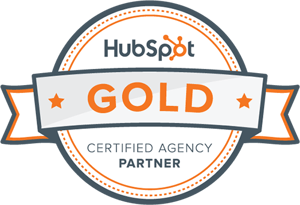 You're

brand new with HubSpot

and don't know where to begin
You're a current HubSpot customer that

hasn't been satisfied with results
There's

no time

in your day to create content and run HubSpot
You're awesome at marketing and sales, but

need help doing it online
You aren't getting the

lead quality

you need, or you're

having problems selling to them
You want to find out if HubSpot

is a good fit

for your business
Manufacturing company gets 66% more sales opportunities
After relaunching their website and implementing an inbound marketing program, our client achieves an 84% increase in website visits from search engines, which brought them a 383% increase in leads from their website. The company realizes $9.38 in revenue from each $1 spent on inbound marketing. For the first time in years, they are seeing significant bottom line growth.
Consulting firm relaunches website on HubSpot and sees 59% increase in leads
We redesigned a consulting firm's website on the HubSpot COS (their content management system). We re-structured the website and added calls to action, resulting in a 59% increase in leads during the first month after their redesign.
Is this right for you?
You don't have to commit to anything today, but you can see if this is right for you by filling in the form to the right.